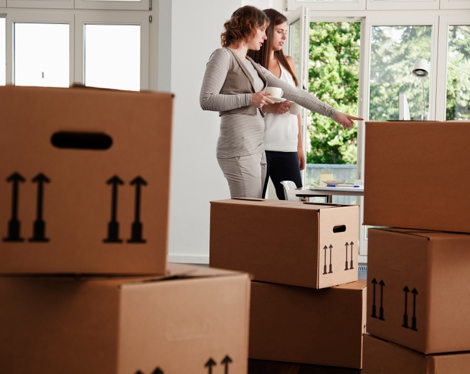 Specialist know-how is invaluable to those looking to rent in a landlord's market
Theres no doubt about it, it's a tough market for renters in the UK and has been for some time. Demand for rented property far outweighs supply in most areas - especially London - and good quality rental properties are being let as soon as they become available.
Letting agents have long lists of applicants waiting for suitable properties and, on average, there are three would-be tenants competing for each rental property on the market. With the Olympics and Queens Jubilee coming up, demand looks set to increase further this summer, but also in the long-term, as more people are turning to renting as they struggle to take their first step onto the property ladder.
As a result of the intense demand, rents have increased over the last year, and there is often competition between tenants for the same property, leading to rents above the asking price being agreed to. In a market which favours landlords so keenly, the services of an experienced relocation agent can prove truly invaluable – to save those looking to rent a great deal of time, stress and money.
Relocate UK's manager, Louise Balban, explains the benefits:
"With competition for good quality rented homes so fierce, we - as experienced relocation agents - can put our clients in pole position for the most sought after properties and make the process as stress-free as possible for them.
"Firstly we guide our clients in the vital process of outlining their key priorities and make sure they know what issues are 'deal breakers' and which ones they would be willing to compromise on if necessary. We also establish if there are any factors which may limit their choice of properties, such as if they have pets or are smokers, which some landlords will not accept. Being clear on these issues from the outset means our clients will avoid wasting time or effort viewing unsuitable properties.
"We also carry out thorough research and give our clients details information about the area concerning the things that are important to them, for example schools, local amenities, average rents, transport links, etc. This helps them make an informed choice about which area will suit them best and helps us to keep the property search focused on their behalf.
"When it comes to finding the property itself, we utilise the strong relationships that we have with a large network of letting agents throughout the UK who will always inform us first – before even marketing it elsewhere – that a suitable property has become available. Whilst many prospective tenants are under pressure to take the first thing they can get, our links with all the best agents means we can quickly give our clients the luxury of a range of properties to choose from that match their requirements.
"We will accompany our clients when they view prospective properties, to offer a second opinion if needed and be on hand to answer any questions about the area or property. This will put them in the best position for making a prompt, informed decision, an important advantage in such a competitive market.
"Once they have made their choice, we are able to secure a competitive rent for our clients by strong negotiation, particularly for corporate tenancies, which appeal to both agents and landlords We will ensure our clients are in a strong position and also use our knowledge of Landlord and Tenant Law to look out for their interests by checking the tenancy agreement, inventory and terms and conditions of the tenancy thoroughly before they commit themselves, and negotiate better terms if necessary.
"Our role is to listen to what our clients want and make sure we give them as many choices as possible that match their requirements - taking into account any deadlines or time constraints they may have. Even when a client's requirements are not straightforward, we are able to rise to the occasion. For example, we assisted a family who were relocating to the UK with three Rottweiler dogs and who wanted a rural home with easy access to country walks. This presented a challenge as many landlords and agents will not allow any pets at all, let alone three large dogs! However, with our extensive contacts, we were able to provide the family with a number of properties to choose from, all of which matched their requirements and had landlords who were happy to accept the dogs. The family were delighted with the home we helped them find."
The team at Relocate UK take pride in knowing that they can make a big difference to any relocation – whatever the conditions of the local market. Their expertise makes the whole process significantly less time consuming, stressful and costly for clients, whether they are a family, individual or large company relocating hundreds of employees on a regular basis.
Relocate UK is one of the most successful and respected relocation agencies in the UK, helping hundreds of clients successfully relocate to or in the UK each year. They are members of The Association of Relocation Professionals (ARP) and the European Relocation Association (EURA).