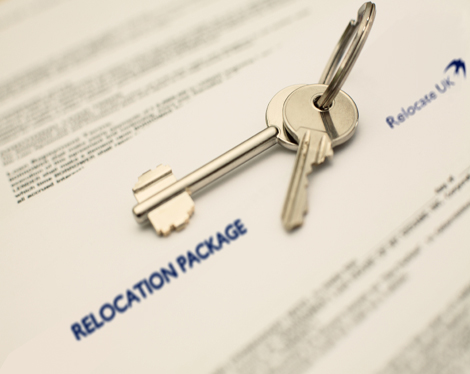 Louise stands out in relocation industry with specialist letting qualification
It is unusual for a relocation agent to have an in-depth technical and legal knowledge of letting, so Relocate UK are delighted to announce that their relocation manager, Louise Balban, stands out from the crowd, having successfully passed a National Federation of Property Professionals Technical (NFoPP) Award in Residential Letting and Property Management.
This well-respected Award is not only a nationally-recognised industry qualification but is also an entry requirement of the Association of Residential Letting Agents (ARLA) - the only professional, self-regulating body specialising in raising and maintaining practice standards in the UK private rental sector.
Louise, who has been working as a relocation agent for 10 years, said: "Although this qualification is designed predominantly for those working as letting agents, it was appropriate for me to undertake it because the majority of our clients using our services are moving into rented accommodation and it is important for us to have a thorough knowledge of lettings, including Landlord and Tenant law, in order to fully protect our clients' interests.
"It took a great deal of home study, which was challenging on top of a full time job, and I even had to devote some time to studying while I was away on holiday! However it's definitely worth all the hard work to have this qualification. It's not only a personal achievement but evidence of our professionalism as a relocation agency, showing our clients that they are in very capable hands."
Says Relocate UK Director, Carole Charge: "We could not be more proud of Louise. Passing the Technical Award represents a great deal of home study, time, effort and dedication. It is unusual for a relocation agent to have this specialist qualification and we strongly believe our clients will appreciate and benefit from Louise's exceptional knowledge and commitment to professionalism."
Elizabeth Richards, Head of Legal and Policy at the National Federation of Property Professionals states: "I heartily congratulate Louise on her achievement. Obtaining this Award represents Louise's dedication to developing as an agent and her commitment to working to the high industry standards which ARLA seeks to promote."