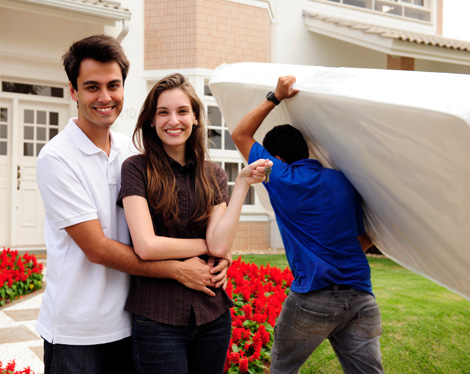 Flourishing in a difficult market
There is no doubt that the recession has had a significant impact on the relocation industry as many companies have beenforced to cut back their relocation budgets in difficult times.But as we head into 2011, Relocate UK - one of the UK's mostrespected and successful relocation agents - is still thriving, despite the difficult market.
Relocate UK has been carrying out a variety of new, bespoke services to help their clients save money whilst still ensuringthat their highly personal, tailor-made relocation serviceremains at the heart of their service offering.
Says Relocate UK Manager, Louise Jobson: "We are aware that many of our corporate clients are facing challenging times and that there are ways we can help them to save money. Every company has different needs when it comes to relocation and we pride ourselves on being able to adapt our services - and come up with totally new services - to suit them."
"As an example, we worked recently with our longest-standingclient - an international pharmaceutical company that has beenusing our services for 15 years - to help them streamline their relocation policy and develop a number of tailor-made relocation packages for them to offer to their employees at different levels within the company. We came up with different packagesfor graduates, management and senior management, and also gave them advice on what to include in their policy, from deciding on eligibility of employees for relocation services to relocation allowances and setting rental allowances based on current rents."
"Another project we recently worked on was for one of our biggest clients, a company which owns hundreds of residential properties attached to its many business premises across the UK. We produced a substantial report for them detailing all theproperties they had that would be suitable to rent ourprivately, how much they would be worth on the open market, and what would need to be done to the properties to bring in the best possible rental income. This involved liaising with hundreds of letting agents across the country and took a number of months to complete, something our clients did not have theexperience or resources to undertake."
Over the 15 years they have been established, Relocate UK hasbuilt up an enviable reputation in the industry for being highly experienced, professional and versatile. These are the qualities that have ensured their success, even during difficult times.
Looking forward to 2011, the property market looks likely to remain challenging for those looking for properties to rent, with demand for good quality rental accommodation at an all time high. Says Louise: "It is in a market such as this that ourclients are seeing the real value of our service. We have fantastic contacts with all the best letting agents across the country and are in a great position to find suitable properties and negotiate favourable terms for our clients, despite tough competition over rental properties. This can save our clients alot of time, money and stress!"
Whether you are an individual planning a one-off relocation or acompany relocating many employees on an ongoing basis, RelocateUK have the knowledge and expertise to help make your relocationa success - whatever the market conditions.