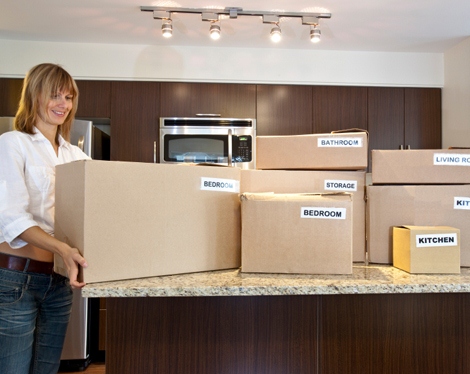 Relocation to Southampton set to rise with ambitious City Centre Master Plan
More companies and professionals will be looking to relocate to the Southampton area in the coming months and years due to a huge redevelopment scheme taking place in the city known as The City Centre Master Plan, according to relocation specialists, Relocate UK.
The £3 billion investment plan aims to produce 24,000 new jobs and 5,000 new homes in the city by 2030. Seven major redevelopment projects have been outlined in the city, some of which are well underway.
Relocate UK's consultant, Kelly Cox, says: "This is an exciting time for Southampton, which is proving itself to be a leading world-class city for business. The City Centre Master Plan is very ambitious but it has a clear vision which is matched by an ability to deliver which will give businesses confidence. We anticipate an influx of new businesses to Southampton whilst at the same time existing Southampton-based firms will expand their workforces. This will mean a significant number of people relocating to the area in the coming months and years."
As a highly experienced relocation specialist, Relocate UK can assist companies and individuals with all aspects of relocating. They have unrivalled knowledge of Southampton and over the years have built up excellent relationships with local agents.
"No other relocation agent can offer the same level of expertise and assistance, or match our ability to secure the right accommodation in the right locations for the right price," says Kelly. "We utilise the strong relationships that we have with a large network of letting agents who will always inform us first – before even marketing it elsewhere – that a suitable property has become available.
"With competition for good quality rented homes as fierce as it currently is – and set to increase as a result of The City Centre Master Plan - we can put our clients in pole position for the most sought after properties. We are also able to secure a competitive rent for our clients by strong negotiation, particularly for corporate tenancies, which appeal to both agents and landlords.
"Whilst many prospective tenants are under pressure to take the first thing they can get, our links with all the best agents means we can quickly give our clients the luxury of a range of properties to choose from that match their requirements."
Based in Southampton, Relocate UK provide free initial face-to-face consultations and can tailor their service to meet the different needs of each and every client, whether they are a family, individual or large company relocating hundreds of employees on a regular basis.
For more information or to arrange a personal consultation please call Relocate UK on 023 8071 0920; email info@relocate.uk.com or visit www.relocate.uk.com