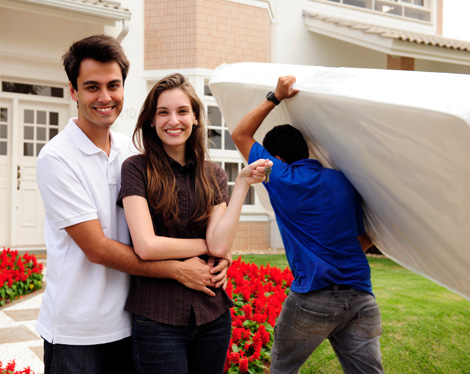 Relocate UK launches new website
Relocate UK are pleased to announce the launch of their new website which has new content and is easier to navigate. The website has a plethora of useful information for anyone relocating, along with expert tips and links to other useful websites. The many different services offered by the team at Relocate UK are also detailed.
The services offered by Relocate UK go much further than providing expert assistance with relocations. Drawing on more than 15 years specialist experience, Relocate UK can also advise on many other aspects of relocation. Relocation manager, Louise Balban, explains: "We recently helped one of our clients with formulating a relocation policy for their business. This involved helping them to develop a selection of tailor-made relocation packages for their staff at different levels within the company, for example graduate, management and senior management packages.
"We were able to advise our client on what to include in their policy, such as eligibility of employees for relocation services; relocation allowance; disturbance allowance, orientation tours; travel expenses; period of entitlements; employee's licenses; and relocation alternatives. We used our knowledge of what kind of relocation benefits other companies offer their employees to help them come up with exactly the right policy for their business."
Another example of Relocate UK's versatility is a project they completed recently in which they worked with a long-standing client, a national pub chain which owns hundreds of properties above its pubs. The firm commissioned Relocate UK to provide them with a substantial report detailing all the properties they owned – how much the properties were worth to rent out on the open market; whether they would be suitable to rent out on the open market and what would need to be done to improve their rental value or make them more suitable. An extra element of the report was to detail all occupants of the properties in the last tax year for tax purposes. All this took a significant amount of time, resources and expertise that the client simply would not have had available in-house.
Says Louise: "As well as utilising our relocation services, our clients utilise our services for a range of projects where they don't have the resources to undertake the work or research themselves. They know we are experienced, professional, and deliver in a timely manner."
Relocate UK consistently receives positive feedback from their clients praising them for the standard of their service. This glowing endorsement is from the HR Coordinator at Philip Morris, a large international company with whom Relocate UK have worked closely:
"Relocate has helped to drastically ease our internal relocation workload and the service they provide is second to none. No task is too big, small or too much hassle and if I am ever unsure of whether they provide certain services such as booking taxi's for our Expats from the airport to their new home, or arranging for their internet and TV connection to be installed prior to their arrival (a nice personal touch), it is likely that they will have already covered it without even being asked. Their communication with our Employees is excellent with provision of constant updates on their progression of their work. I would recommend their services highly to anyone."
Relocate UK is one of the most successful and respected relocation agencies in the UK, helping hundreds of clients successfully relocate to or in the UK each year. For more information about the services they offer please call the friendly team on number 023 8071 0920 or Click here to send us an Email